Kimberly Rydzewski, Lead Sales Associate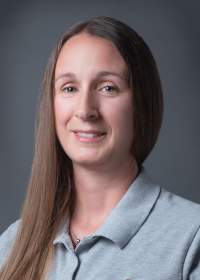 Kim's diverse business experiences have given her a solid understanding of how important customer service is for a successful business.
Kim started working full time as a sales associate at JDM Technologies since her move to Florida in 2012.
Kim has a Bachelor of Arts degree in Early Childhood Education and Elementary Education and 11 years teaching elementary school.
She also has a background in emergency response as an EMT and firefighter. Her involvement in emergency response led her, along with close friends, to begin a nonprofit organization, Individuals Aiding in Emergencies Foundation.
Her customer service and emergency response experience have been a valuable asset for the company. Due to the threat of hurricanes and severe weather, she has created customized emergency kits for numerous power plants and facilities nationally.
Kim continues to develop relationships with manufacturers in the commercial power industry. She also works with smaller companies that offer clean energy resources for individual consumers to use in emergency situations.
When she is away from the office, Kim enjoys spending time with her daughter, husband and Great Danes. She volunteers in her community, local schools, and is involved in Girls on the Run. Like her family, she enjoys exploring local and state parks and beaches, hiking, kayaking, and biking.
One of her dreams is to hike/bike the San Juan Mountains in Colorado to Moab, Utah to raise money for local nonprofit organizations.