Gregory Rydzewski, Warehouse Manager, Sales Associate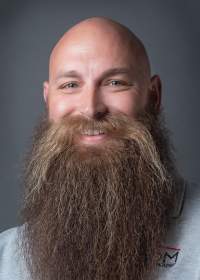 Joining JDM Technologies in late 2013, Greg is the newest member of our team.
Greg was originally hired as the warehouse manager, but he is now also part of our sales team.
Greg worked in the signage and graphic arts field for over 10 years, including co-owning a business in southeast Pennsylvania for four years. He has designed, fabricated, and installed graphic kits for thousands of police, fire, and rescue vehicles during his career.
Greg maintains contacts and friendships with emergency personnel around the country. When he is not shipping and receiving or working on a quote, Greg enjoys many outdoor recreational activities with his family, including camping, fishing, hiking, and long-range target shooting. He also enjoys pursuing his longtime hobby of customizing vehicles of all types.