Donna Neidich, Owner and President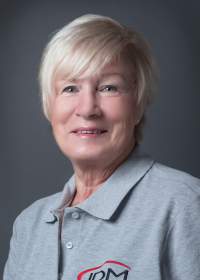 Donna has overseen the accounting operations at JDM Technologies since its creation in 2006.
Donna worked for energy companies and providers in the past and now shares her knowledge on how to maintain financial success in a small company with her staff.
In 2003, Donna and her husband, Mike, became empty-nesters and moved to their home in Port St. Lucie, FL.
Donna enjoys spending time with her family, relaxing at nearby beaches, volunteering in the community, reading, gardening, and enjoying local and state parks. When she takes time away from work, she enjoys vacationing in nearby Disney World and traveling around the world. Together they have three children and six grandchildren.